Up until now, the most storytelling nodes we've launched for a live event was two for a cafe at night. But earlier this month we headed to a neighborhood music festival to test a multi-node approach. Our goal was to see how breadth might add up to more than the sum of the parts.
We successfully featured four phone installations (from restaurant to community center), and two multimedia nodes to spread historic photos by MMS: a treasure hunt and a raffle. We anchored our street presence with the Humanities Truck, including a history exhibition inside and a musical stage on the street.
Our first node was already set up at the nearby Mt. Pleasant Library. Unlike the rest of the nodes for the event, this was a permanent installation, and we hoped to boost awareness of the ongoing opportunity to engage.
The second installation was at the LINE Hotel, with a low-key phone at the entrance to a special exhibit in their community center:
We were excited to embed the phone at the entrance to the special exhibit from Hola Cultura on Explorando Historia Oral, an oral history project focused on the DC Latino community at the Adams Morgan Neighborhood. Given the similar intentions of our projects, we hoped to cross-promote and build awareness of how stories are circulating in DC.
We had a third installation at Songbyrd, a local cafe and music venue: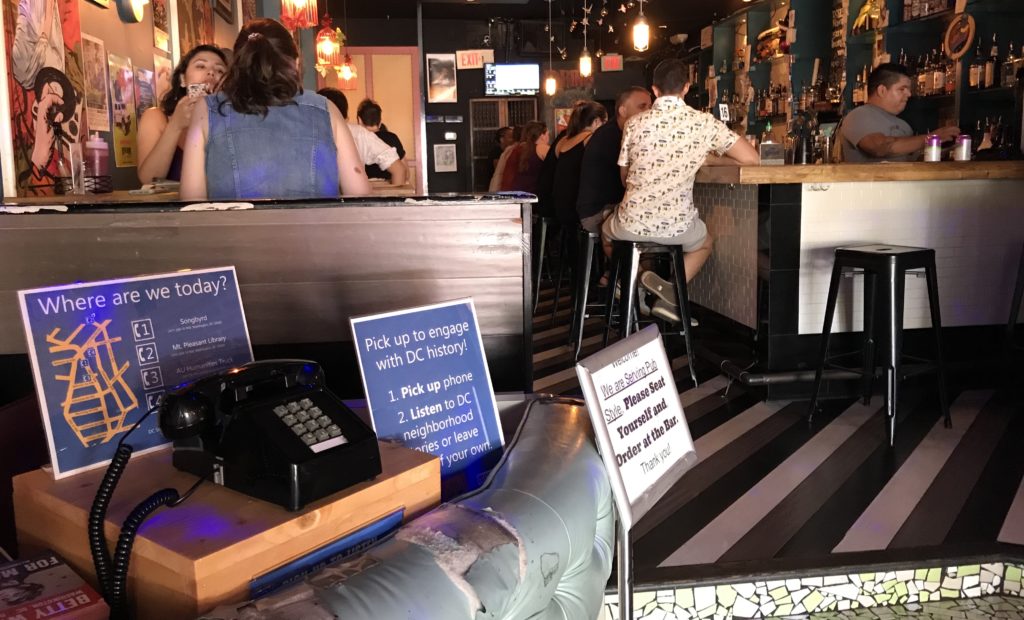 …with food and drink, this space for hanging out provided a different set of possibilities for recruiting listeners and stories to local history. The cafe was a primary host of the stage music for Adams Morgan Day, in part because its own basement regularly hosts bands and local shows. The cafe had additional lures for Adams Morgan Day, including specials it advertised outside.
Most visibly, we had our desk payphone on the main street, right beside our Humanities Truck: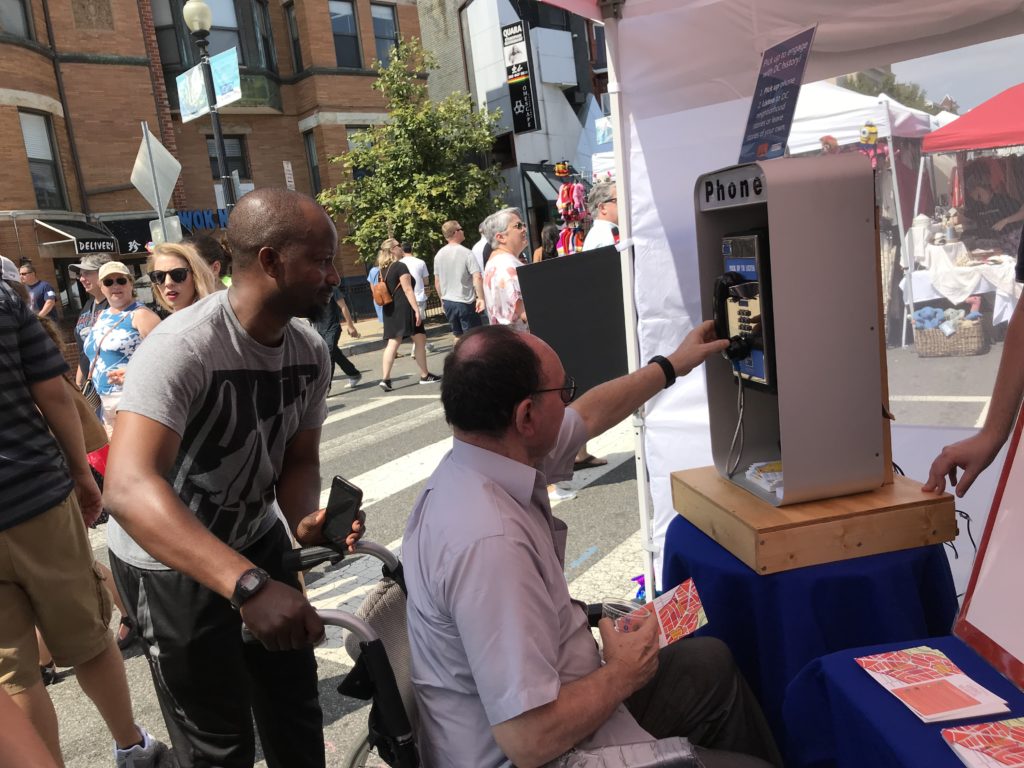 Continue reading

6+ Nodes for a Special Event (Adams Morgan Day, 2019)